18 Flat Plate Solar Collector Advantages
Views:7 Author:sinoyin Publish Time: 2018-12-14 Origin:Site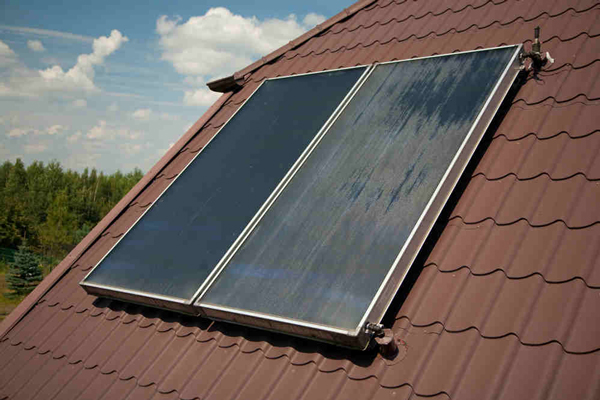 Power generation over the years have experienced a lot of development. From non-renewable sources now to more encouraged renewable sources. Renewable sources of power pose lesser risk to the environment. Generates power with lesser or no waste products. Some of the examples of these sources of energy are the wind mill, the dams and then the solar source.
The sun radiates a lot of energy that can be converted just like plants and then used for several other processes. The solar energy from the sin is however collected with the help of solar panels. One type of solar panels is the flat plate solar panel or collector.
What is a Flat Plate Solar collector?
Basically, a flat plate solar collector is a box, shallow and large depending on the amount of energy you wish to collect. It is mounted on the roof. The major function of the flat plate solar collector is its use to heat water using energy from the sun.


Some of the advantages of flat plate solar collectors.
The flat plate solar collector is a recommended technology for residential buildings who are in need of hot water. This way such houses can save a lot from paying energy bills, especially when the demand for water is high.
They can also be used in commercial buildings such as those that offer laundry services and need a lot of hot water to carry out these activities. Good enough the device can also be used for space heating especially if such a location is located o9ff grid and experience frequent power outage.
The flat plate solar collectors absorb energy from all directions, this is a great advantage for mounting the device. When doing so there would be very much lesser need for tracking.
Flat-plate collectors are long lasting when mounted because they are most times firmly fixed with rigid structure and plumbing which is then used to connect the rest of the system.
The flat plate solar collectors are not movable as such do not have moving structures, motor, tracking controls which makes it a simple system. Once fixed, you seldom have to check on them. This way maintenance of flat plate solar collectors is very cost efficient.
Flat plate solar collectors can be used in sunny, temperate areas in fact it can be used in virtually all parts of a country.
Availability, the flat plate solar collector is not some military equipment that is reserved for only top government officials, but is available to everyone who can afford them. Get yourself one and save some funds.