3 Ways to Collect and Use Solar Energy
Views:207 Author:sinoyin Publish Time: 2019-02-18 Origin:Site
If the solar radiation provided by the sun is calculated, we would observe that it is enough to fulfil the planet's requirement for a whole year. Moreover, solar energy already provides a great deal of power to the Earth by transforming through various natural means by heating surfaces, influencing weather phenomenon as well as photosynthesis thereby providing the plants with the energy required for growth.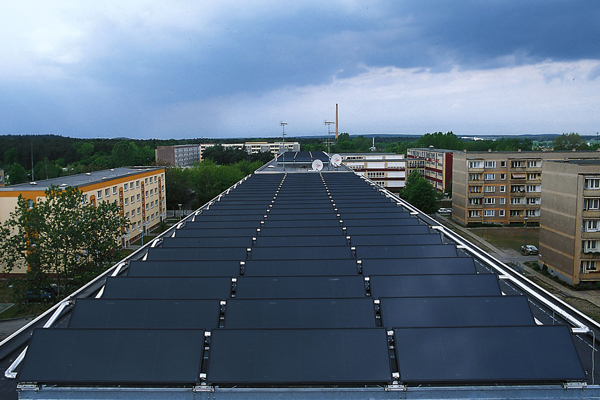 However, it is crucial to know some of the ways through which we can take better advantage of all this freely distributed solar power. There are three major ways through which it can be collected and stored and they include:
1. Passive Solar Techniques
This refers to the ways through which solar radiation can be used to our advantage without any further processing needed. This category includes things as simple as allowing sunlight to stream via a window and into a home thereby warming the room naturally.
Some ways to take advantage of passive solar techniques would be use of energy efficient windows and planning the best placement of concrete and ceramic floors so that they can collect and also store more sunlight. A building which has been optimized for passive solar energy may have additional windows placed on both sides so as to capture more solar radiation during the day. Also, this can help in reducing the home energy bills.
2. Collection of Solar Energy
Solar power can be collected and stored as heat energy. The solar collectors take in solar radiation and then concentrate it into a defined area while increasing the heat as well as strength of the energy. These can be used to heat or cool water or rooms, or to create power which enable air or liquids to transfer heat to a separate location.
A set of pipes which fits into a copper or metallic flat plate that has been insulated inside a box under glass. The sun streaming via the glass produces heat in the plate which is then directed into the liquid in the pipes. This is known as the flat plate collector.
A tube is a more efficient way of collecting solar energy at high temperatures. This kind of solar collector is made from a series of tubes which are then collected in a separate glass vacuum tube. These would prevent the inner tubes from cooling and also ensure that more heats are sent into the fluid. When the temperature is high, a reflector may be used so as to concentrate the solar energy into the tubes.
3. Solar Cells
Solar energy can be turned into electricity via the use of photovoltaic (PV) solar cells. This approach makes use of modules each consisting of an array of solar cells which are connected together inside a glass covered container. Any number of these modules can be used together so as to produce a larger or smaller amount of power based on the need of the household. These solar cells are made from crystalline silicon or quartz. Other materials which can be used are silicon, amorphous, cadmium telluride or copper indium di-selenide.
With any of these three methods, solar energy can be collected and used for various purpose within the house.