FLAT PLATE SOLAR COLLECTOR DESIGN
Views:5 Author:sinoyin Publish Time: 2018-12-19 Origin:Site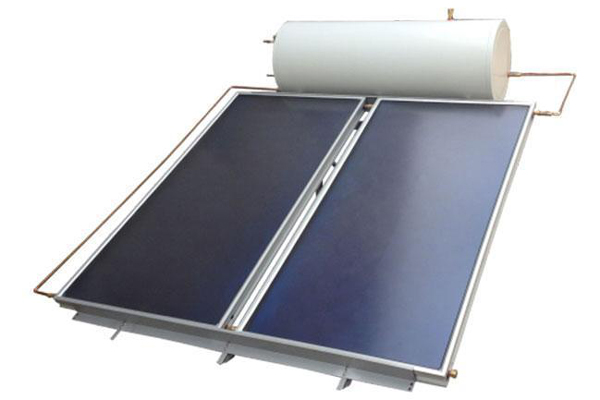 No doubt, the most studied and fundamental technology for the solar-powered domestic hot water systems are the flat-plate solar collectors.
The working principle of this unique technology is quite a simple one. A dark flat surface is exposed to receive heat energy from the sun. A large amount of this energy is collected and then channeled to air, water as well as other fluids for use.
A typical flat-plate solar collector consists of some main components. These components include;

A transparent cover, or glazing, which limits energy loss through radiation and convection

An absorber plate which is treated with a selective surface coating to increase the fraction of energy absorbed through radiation

A layer of insulation, which reduces energy loss through conduction

Flow tubes through which the heat transfer fluid circulates

An enclosure to contain the different elements
The normal operation of the flat-plate systems is in such a way that the maximum efficiency is attained within the temperature range from 30 to 80 oC. There are new types of collectors that employ a vacuum insulation system. With a new design can achieve temperature ratings as high as 100 oC. Now, selective coatings have been introduced in some designs of the flat-plate collectors. With this new technology, the stagnant fluid temperature has been shown to attain a level of 200 oC.
There are some advantages associated with the flat-plate collectors. They are:
Low cost

Easy to manufacture

Collect both beam and diffuse radiation

Little maintenance

Permanently fixed (no sophisticated positioning or tracking equipment is required)
When installing the Flat-plate collectors, they are made to face the equator (i.e. oriented northwards in the Southern hemisphere oriented and Southwards in the Northern hemisphere).
The collector plate is installed to tilt optimally close to the latitude of the location (+/- 15o). The optimum installation angle is Latitude - 10o if the application is solar cooling. This is to ensure that the solar beam is perpendicular to the collector during summertime. For an application that is solar heating, the optimum installation angle is Latitude + 10o. As discovered so far, the optimum angle is Latitude + 5o for year-round hot water application. This is aimed at providing more efficient performance during winter when the need for hot water is relatively high.
Collector construction
In designing a flat plate collector, the key factors to be considered include minimizing reflection and radiation losses, maximizing absorption, and efficient transfer of heat from the plates to the fluids.
Obtaining a good thermal bond between the absorber plate and changes is one of the important issues that the various construction designs strive to address.
The assembly method to be chosen will also depend on the cost of materials and labor.
Flat-plate solar collectors can be applied in solar engineering, industrial thermal processes, and HVAC system. Flat-plate collectors make up the most popular and economical solar domestic heating water system since they require little maintenance, have a simple construction and are permanently fixed in position.
The solar energy system is designed in such a way to obtain maximum efficiency at a very low cost.