How much solar hot water system cost
Views:2 Author:sinoyin Publish Time: 2019-01-08 Origin:Site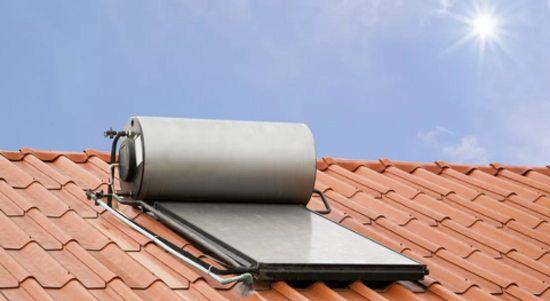 Today, lots of effort have been geared toward reducing energy bills. This is the case with most developed countries but most of them still struggle to keep up with this. While we all consider switching off lights and installing energy-efficient appliances as a way to save power, we fail to consider just how much energy the hot water system consumes. Research has it that about 25% of the amount of energy consumed is attributable to water heating. This is enormous and costs households hundreds of dollars every year.
Today, more efficient hot water systems that promise less energy consumption are now available in the market. However, none of these are as cheap as that of the solar hot water system. Now, let's look at what the solar hot water systems are, then proceed to know what they cost to purchase and run them, and finally, how much you can save from using them.
What is a solar hot water system?
Simply put, the solar hot water systems utilize energy from the sun to heat water for your home. Solar hot water systems have the ability to provide about 40 to 90% of your home's hot water needs. They are quite effective in warm climates. Meanwhile, most solar hot water systems come with gas or electric boosters. This is to ensure your home has a regular supply of hot water as you can't always count on the sun to shine.
Let's look at the types of hot water systems thus:
Types of solar hot water systems
The three main types of solar hot water system include;
Flat-plate collectors: The flat-plate collector system is built with a large solar panel-like collector which captures sun rays and heats up. The heat is then transferred to an insulator hot water tank. Though they are not so effective in cooler climates, they are more affordable solar hot water option.
The two forms under this type include:
The split – where the tank is on the ground while the panel is installed on the roof.

The roof-mounted – where the tank is on the ground while the panel is installed on the roof.
Evacuated tube collectors: The evacuated tube collectors have a similar design with the flat-plate collector hot water systems just that it uses a series of glass tubes with a vacuum seal to capture sunlight. This design ensures that solar energy is transferred efficiently. So far, the evacuated tube collector hot water systems are considered as the most effective though they are relatively expensive.
Heat Pump systems: This is designed to draw solar heat from the air and then use the same for heating water, unlike the other solar hot water systems which collect sunlight.
Solar hot water system purchase costs
The cost of a solar hot water system ranges from $3,000 and $7,000 fully installed. This will also depend on the type of system you would like to purchase and be installed.
For the flat plate collectors: the prices range from $3,000 to $4000 but don't exceed $4,500.

For the Evacuated tub collectors: The prices go as high as $6,000.

For the Heat pumps: They are relatively affordable with prices ranging from $3,000 to $4,000.
Solar hot water systems are much cheaper to run than the gas or electric storage hot water systems though they may be expensive to purchase.