How to Ensure Your Roof Is Ready Before Installing Solar Panels
Views:216 Author:sinoyin Publish Time: 2019-03-12 Origin:Site
It is usually exciting to finally decide to start using solar panels to power your home. After a series of research and asking questions about, you are now ready to invest in these sun-powered devices that will bring light to your home without dependence on the grid. But before you sign that check, know that one size does not fit all. Not every solar suit every home. So, to be sure, there are things to consider.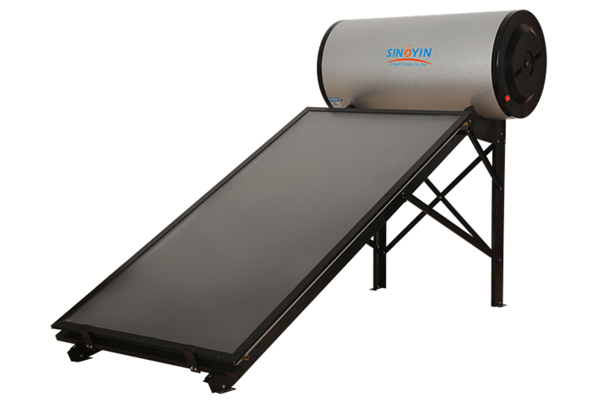 Get a Licensed Contractor To Inspect It
Because installing panels in your house is like buying a car, there is every need to do it right. And one of the ways to get that done is to have a more informed set of eyeballs look at your roof. Your needs to be able to support the weight of a photovoltaic array. And because each panel weighs around 40 lbs excluding mountain racks and other hardware, your roof needs to be a rock. Now, dozens of panels are required to provide enough power, so do the math. Determine structural support by scheduling a roof inspection. The rest is history.
Get Repairs Done Where Necessary
Installing solar panels in a roof with some support issues or other problems is pretty much like building a castle on sand or in the air. When pounds of panels are loaded on that roof, any little glitch can bring the entire covering down. So if you want to panels to sit comfortably and your roof to support them adequately, repair the damages noticed by the inspection contractor or yourself. Solar panels last at least 25 years, so your roofing needs to be in good shape if you want the installation to keep supply even after three decades. Resist the temptation to pend fixes if the damages are slight because small issues easily become huge problems over time. Save a fortune on home repairs and installation now.
Get Rid Of Obstacles
Shading can substantially affect your photovoltaic array's production. If you have a chimney, it can bring about unwanted shading and affect panel placement. If you want to reap the most of solar energy output, you may have to get rid of that avocado tree standing tall over your house. You can ask your professional roof inspector to determine possible obstructions, fittings or penetrations. Even antennas and satellite dishes could put pain to the promising solar movie you are about to make. But they can all be moved to a better position.
Under-Roof Conditions
So much for on top, now beneath the roof. Depending on the condition, you may need to replace some things before you install the solar panels. There could be damaged rafters or trusses, some leaks, and stain in the attic, mildew, or dark dirty-looking spots on the roof that could culminate in a rot. If these signs are vivid from under and have not been attended to in the past decade, you may have to consider getting a repair estimate from a professional. Do shop around and see what you can find for the replacements. Should the area you wish to address be inaccessible, then consulting your home's blueprints could be a good way to get the structure of your roof.