What is a Flat Plate Solar Collector
Views:0 Author:Site Editor Publish Time: 2018-11-22 Origin:Site
There are mainly three types of solar collectors, a flat-plate solar collector is one of them. It typically is a metal box along with either a glass or a plastic cover which is typically called glazing. There is also a dark-colored absorber plate on the bottom of a flat-plate solar collector.
Sunlight seeps in through the glazing top and hits the absorber plate, which then heats up and finally converts the solar energy into the heat energy. This heat is in turn transported to the liquid flowing through the pipes that are attached to the absorbing plate. These plates are normally coated with "selective coatings," and they have the property to absorb as well as retain the heat far better than the regular black paint.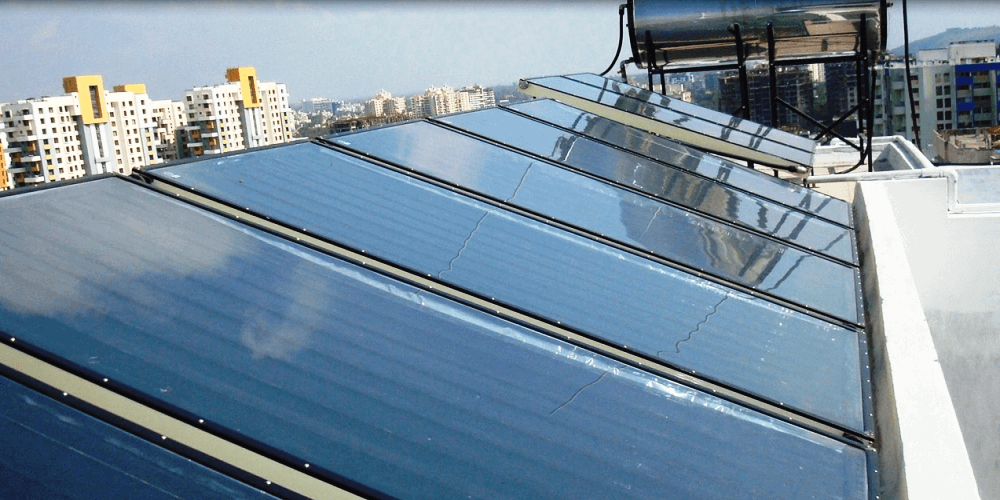 About Sinoyin: professional flat plate solar collector manufacturer.
Material Used
Absorbing plates are often made up of metal, copper or aluminum. Metal is the most used material because it has the tendency to be a good heat conductor. Copper, on the contrary, is relatively more expensive, nonetheless is a good conductor and at the same time less prone to the corrosion. In the locations where there is an average availability of the solar energy, flat plate collectors are sized almost approximately one-half- to one-square-foot/gallon of a single day's hot water usage.
The Application of Flat Plate Solar Collector
Flat plate solar collectors are widely used in residential buildings. In such buildings, the energy bills are dependent on the usage of hot water.
Moreover, the Commercial applications include the car washes, Laundromats, military laundry establishments, and eateries. This technology has the capacity to be used for different space heating if the building is located in the vicinity where the utility power is subject to recurrent outages. The flat plates also ideal for managing the heating system for the swimming pools. Since these collectors don't need to resist high temperatures, they can be made up of relatively less expensive materials such as plastic or rubber. While solar collectors are most cost-effective in sunny, temperate areas, they can be cost effective virtually anywhere in the country so should be considered.
Availability and Cost
Flat plate solar water heating systems are commonly available in almost every country. Indisputably the initial cost is relatively higher than a conventional oil, gas and electric water heaters. However, the solar collector will clearly shrink the total fuel consumption and the payback period will be less than 10 years.
Looking forward to a reasonable quote to set up flat plate solar collectors at your premises? Feel free to contact us.